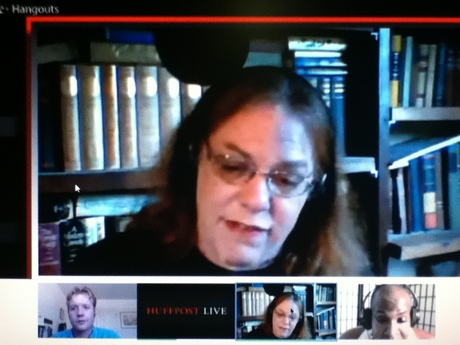 We're in the thick of the VP and Presidential debates with a POV you may want to consider. And Becky rants about the tragedy of Dan Choi, Susan Stanton, Becky's Second Life confession, Hilary Rosen on Meet the Press talkin' LGBT jobs and much much more.
Note: we're no longer able to include the music from the live show in Becky's podcasts, but now the remarkable songs of our trans artists are streamed 24/7 at T-Plus on Live365. It's the only exclusively trans artist music station in the world!
www.live365.com/stations/q1dotfm
Fair Use Notice:
This transformative remix work may contain fair use of copyrighted
material as provided for in Section 107 of the US copyright law.