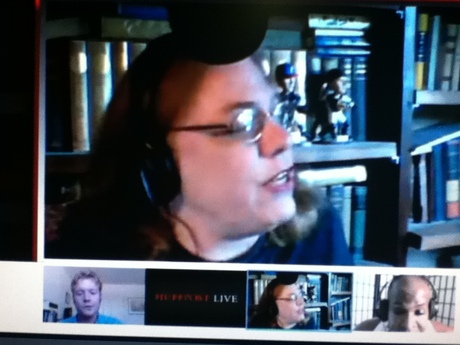 Becky responds to praise and criticism of her recent Bilerico and Huffington Post piece, "If I Could Talk to the President." Plus Obama's recent debate performance, a Gallup Poll points how marginalized the community actually is, Canada's action of ID gender markers, and a transphobic cell phone company. Stimulating talk is what we're known for! Join us!
Note: we're no longer able to include the music from the live show in Becky's podcasts, but the remarkable songs of our trans artists are streamed 24/7 at T-Plus on Live365. It's the only exclusively trans artist music station in the world!
www.live365.com/stations/q1dotfm
Fair Use Notice:
This transformative remix work may contain fair use of copyrighted
material as provided for in Section 107 of the US copyright law.